Tonight is the perfect evening to sit outside, unwind, and write a blog post. It's not very often we get evenings like this in Texas especially in June.
Last weekend I took the opportunity for finish up my blue dress and I do have to say I am very pleased with how it turned out. The material is a stretch ponte knit and it was a dream to work with as well as a dream to wear. It almost feels like wearing one of my favorite t-shirts. I will certainly purchase more stretch ponte knit fabric in the future.
Over all the pattern that I chose (McCall's MP200) was super easy to follow, as it should be being a beginners pattern. I also feel that it has the potential to be easily altered into different styles. (Speaking of different styles, I saw a really awesome black dress in a similar material that a girl was wearing around town and I am dying to replicate it. It was the same bodice structure only it has 6 inverted pleats, evenly placed, joining the skirt and the top.)
I had mentioned previously that this dress was more Duchess inspired versus a RepliKate. The casual but sophisticated feel and color reminds me of the Stella McCartney dress she wore in 2012 to the National Portrait Gallery.
Photo: Geoff Pugh/Nils Jorgensen/Rex Features
However the final silouet reminds me of the dress that she wore back in November 2015, to a charity event.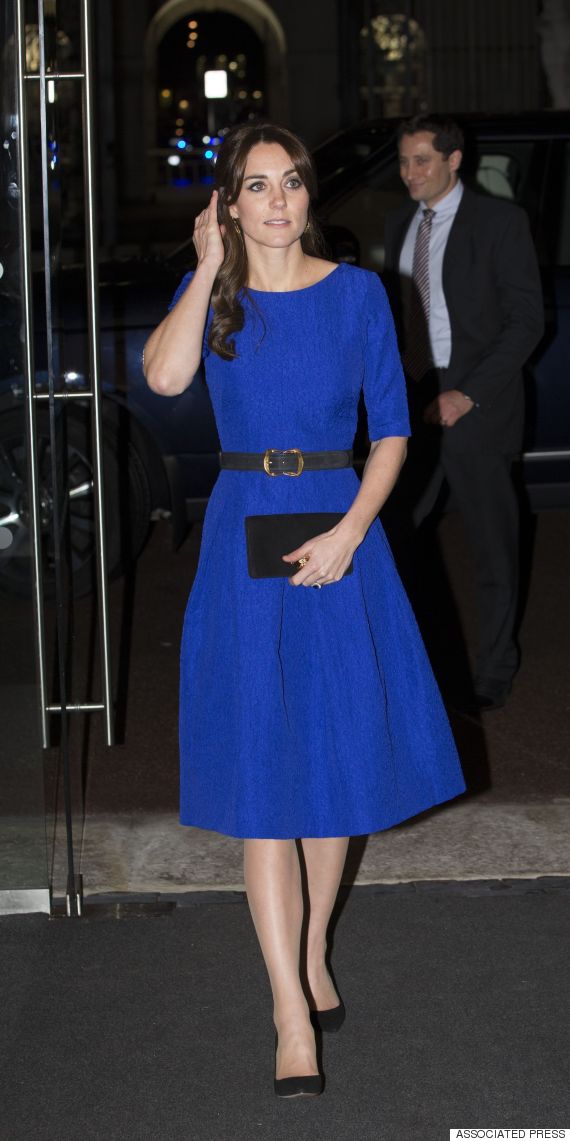 So in a sorts this dress has developed into more of a RepliKate mashup where I was inspired by two very classic blue dresses and combined them into one.
Overall the ease in make of this dress and results are 10 stars. I received so many complements at work today and no one could believe that I made it my self.