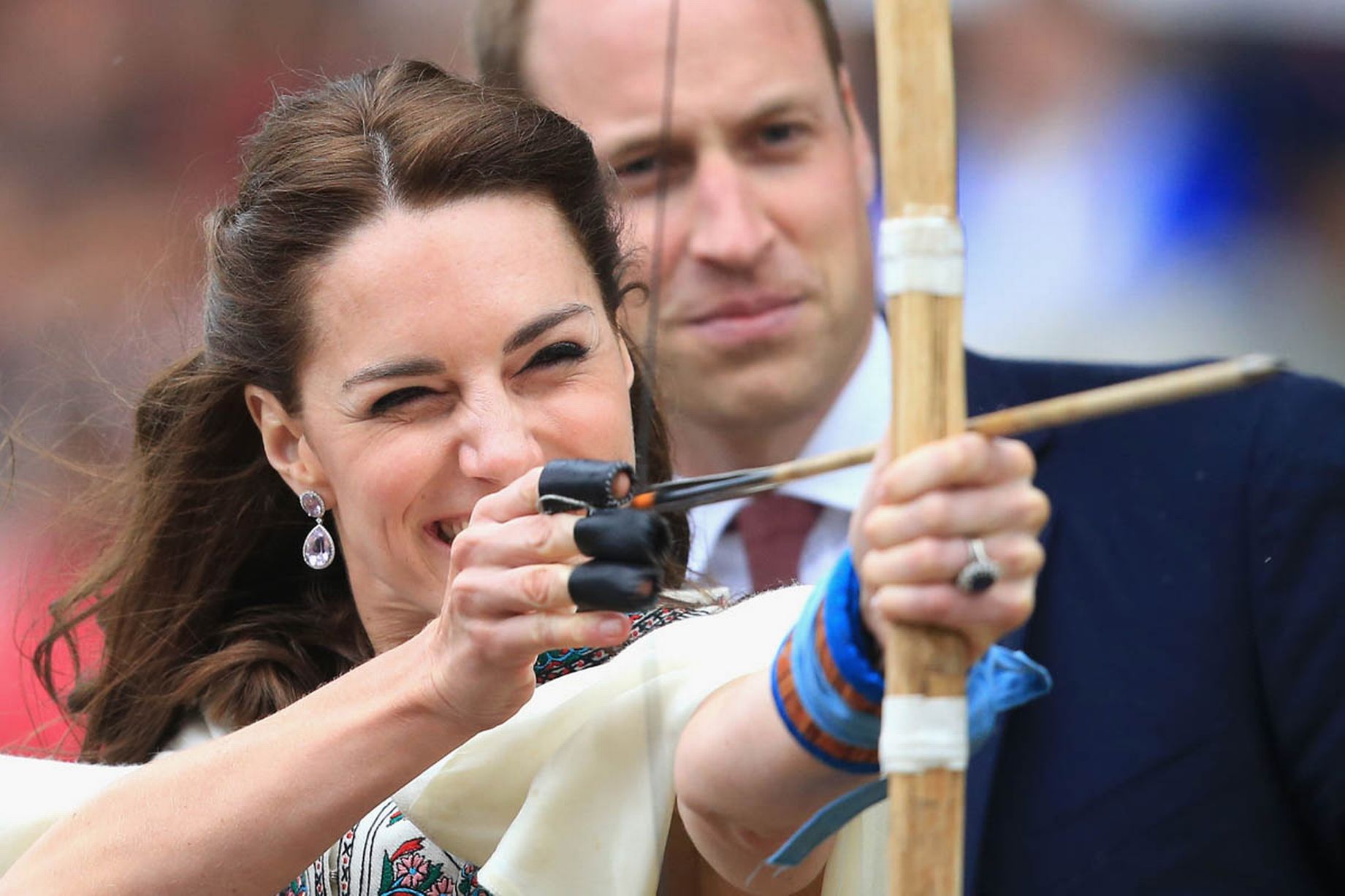 I don't know if you all followed the Royal Tour of India but Kate looked elegant as always throughout the week long journey. I mean hello who else could pull off wearing a dress and wedges while playing sports with the children or feeding Rhinos?!?
Kate wore several new pieces throughout the entire trip however she did wear some repeat pieces such as her shooting waist coat and boots during their hike, her yellow dress coat worn to meat the King and Queen of India, and her polkadot, ruffled button down shirt that she wore during a safari.
I love and appreciate Kate's subtle nod to the nation and culture around her. She truly knows how to fit in and stand out all at the same time. I also admire her poise and grace that she shows to others.
This all leads me to one of my up and coming projects. A NEW LINEN SHIRT! During their hike the Duke and Duchess both wore linen shirts (seen below). Hello genius!! I don't know why I hadn't thought about this especially living in south east Texas, the summers can get very warm.
I love this whole look that her and her team has put together. It's crips and simple, saying look I am professional and relaxed while not taking away from the beauty of my surroundings.
To accomplish this look I am going to need to find a.) white linen fabric and b.) a button down pattern that is relaxed and has a single large pocket on the left and button up tabs to assist in keeping the sleeves rolled up.
I think I have figured out part b. Be hold McCall Pattern B5526 Aa.
Subjet A is almost identical to the shirt Kate wore on her hike, just minus one pocket. Also I could see shirt E being a good replica for Kate's well known polkadot ruffled front shirt. You would just need to adjust the collar to be a regular style and perhaps the sleeves as well. I would have to do some research about the sleeves.
Well I shall leave you with the thought and hopes of seeing another RepliKate emerge from my new sewing room but first onto the next project and then eventually to this one. There are so many things in the pipe line that I hope to produce soon.
All photographs are from the following website: http://www.mirror.co.uk/news/uk-news/70-best-pictures-prince-william-7774280