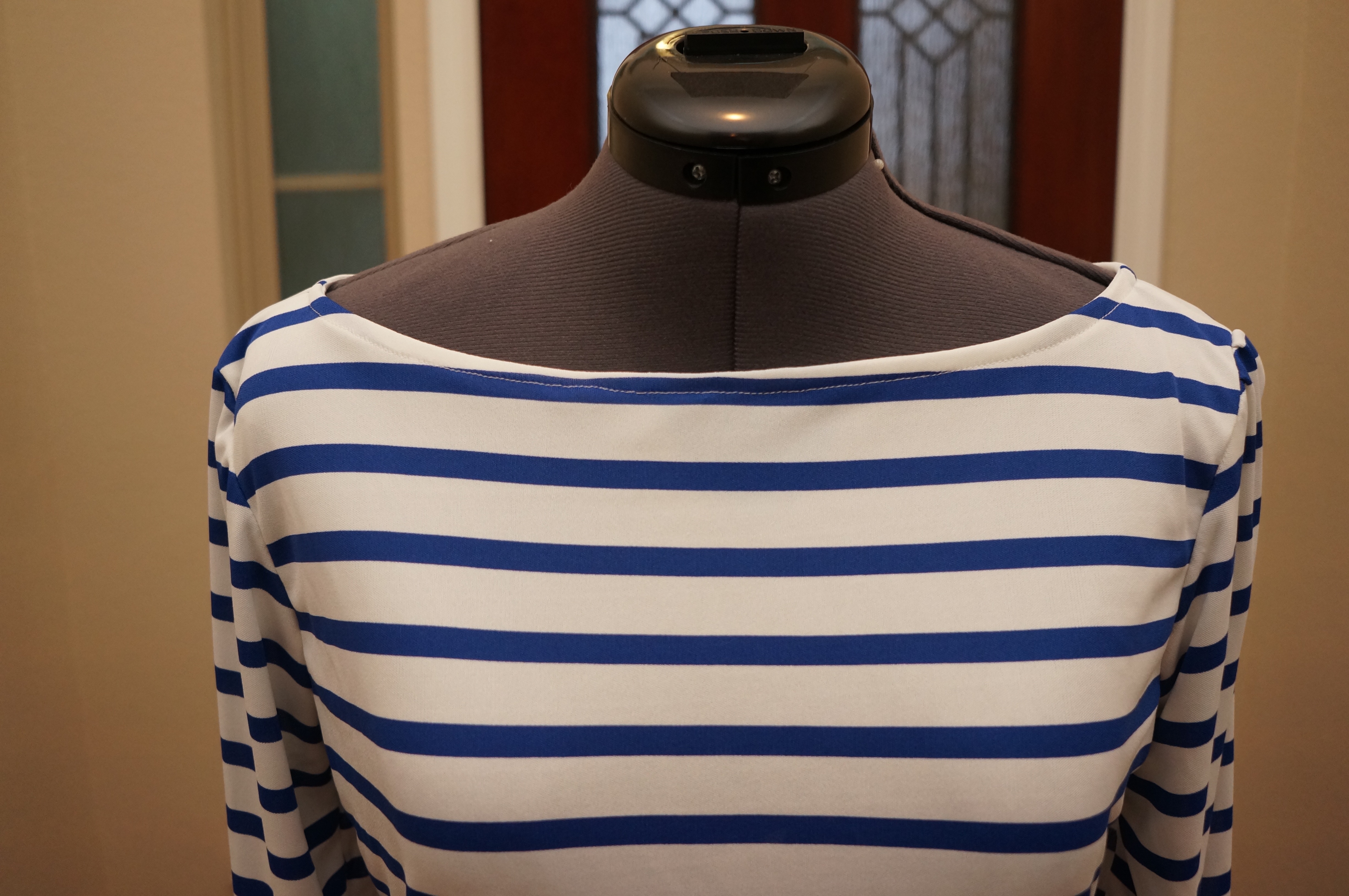 At last I have finished my version of the famous Me+Em top. I would have to say it is not my finest work as I am still learning how to work with this new material and fine tune my sewing skills but at the end of the day I would have to say it's a solid attempt. I do have plenty of left over material so I will try a new attempt down the road.
One noticeable thing that I did in the attempts to work around the new material was to use bias tape for the hems. The instructions called for a rolled hem, however being that I was uncomfortable doing this with the material I tried this work around and it seemed to do a decent job. The hems to look a little stiff in contrast to the rest of the shirt however  I think it will work just fine.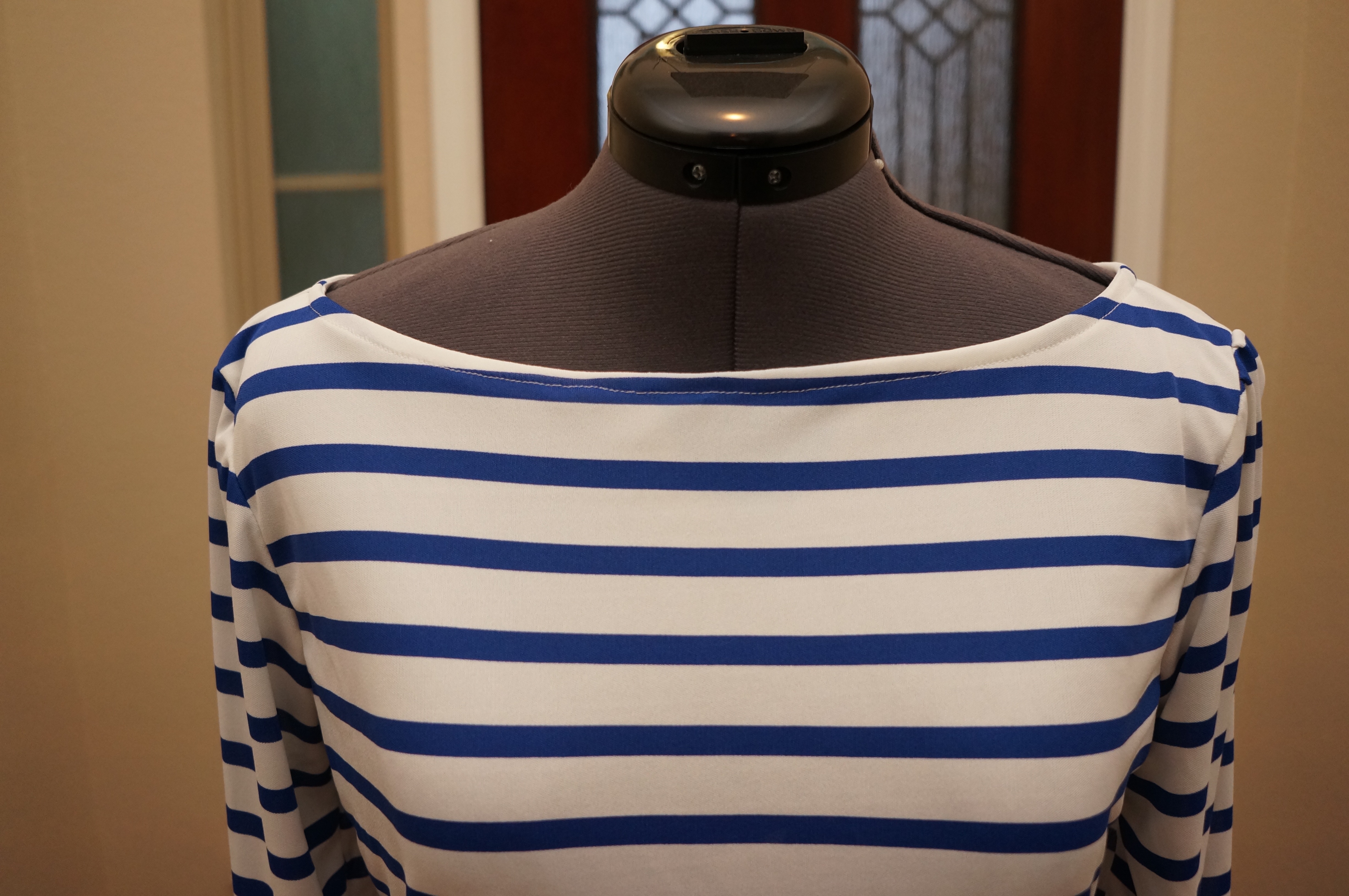 The sleeves in this patten were a little large for my petite arms. So what I ended up doing was putting the sleeve on my arm and adjusting it to have a snugger fit. However placing the bias tape on the hem of the sleeves took away the elasticity of the fabric, so now the sleeves have a perfect silhouette but now they are hard to pull around the hand.
All in all I think the shirt turned out well for my first attempt. It's not an exact replica but it is similar and a solid attempt. I do think I will be trying this shirt again with a different material (something more along a soft cotton or jersey knit).