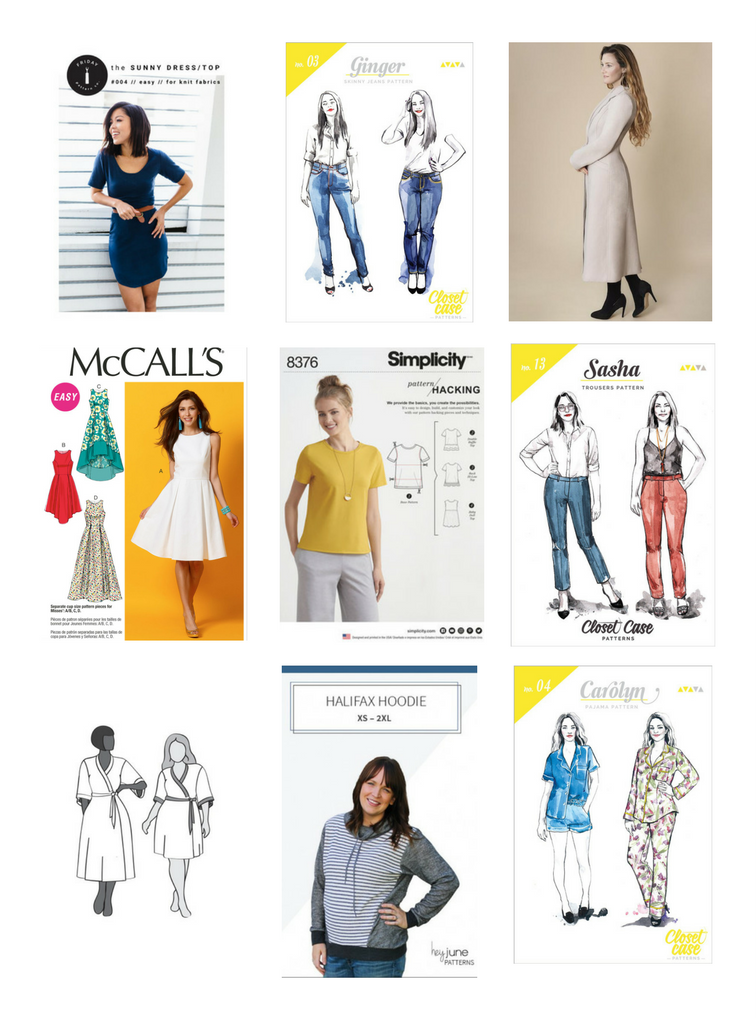 2018 #MakeNine, #SewMyStyle, and Sewing Resolutions
What the heck it's 2018?!? I remember being in elementary school thinking that 2018 was soooo far out there and I would be SO old. Well news flash I'm about to turn 27, and I still don't feel old, this may and I never would have thought I would have been living in South East Texas for the past 12 years and have been married for almost 4 of those years. I've lost track of time and I swear it keeps flying by faster and faster.
Now it's the time of year when I over commit myself to sewing projects and goals, I'm going to try so hard not to do that this year but since I have left my job to sew full-time I just can't help but to pile up the sewing to do list. This year I'm going to focus on a core challenge and see what else I can mix in the year.
My core focus will be the #makenine challenge.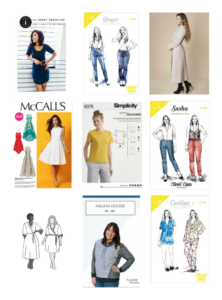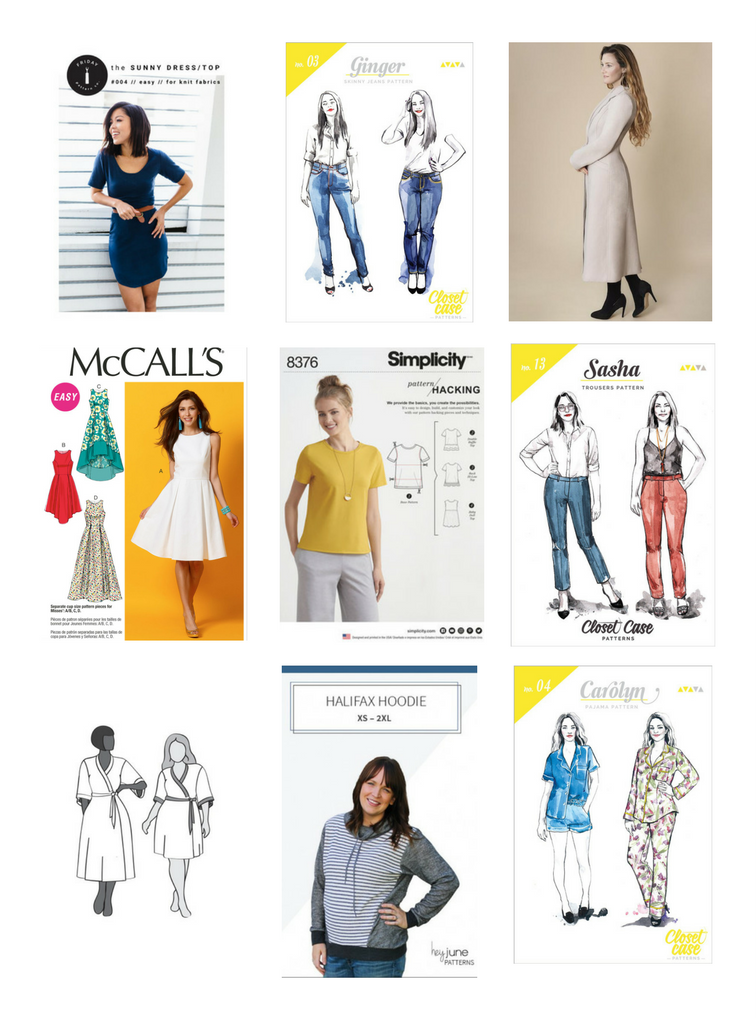 If you can imagine, there are several more patterns than just these but these are the core 9 patterns that I want to focus on.
I've mixed in some of the #SewMyStyle challenge into the make nine. That's mostly because I wanted to participate in the #SewMyStyle challenge last year but I didn't feel that the patterns chosen would fit into my current wardrobe very well. This year there are several patterns that I am dying to try.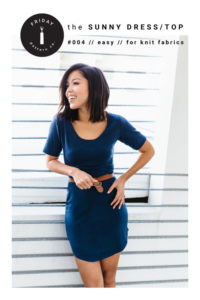 I saw this pattern and just had to jump on it and make a couple for a cruise that I will be taking this month. And it just looks so cute and comfortable. I'm also taking a huge leap and working with knits! I just got a coverstitch machine for Christmas so I cannot wait to put that bad boy to use for the hems.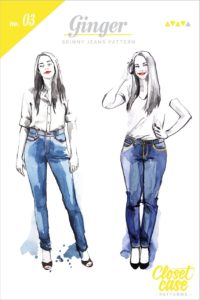 I'm going to make as many pairs of these jeans as possible. There are a few fit issues with my first pair that I'm excited to work out and get the best pair of jeans possible. I can't wait for the day that I can replace all of my ready to wear jeans.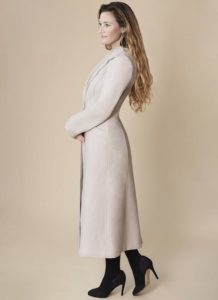 This is a new release from By Hand London and OMG it's beautiful. When I look at coats not that I need them here in Hot as Heck Texas, although we have had 2 weeks of sub 50-degree weather this winter. The lines are beautiful and I'm a Duchess of Cambridge fanatic and I bet you if you made and sent her the most immaculate version of this coat she would wear it hands down. I could also see Meghan Markel wearing this coat as well.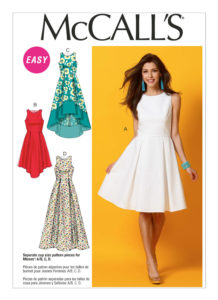 So I purchased some fabric from Blackbird Fabrics on impulse a few weeks before Christmas and well now I'm on the hunt for the perfect pattern to make with it. This is a strong contender but I'm still looking just to be sure.
5. T-Shirts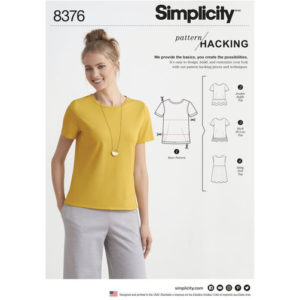 Once I concur the Sunny Dress I'm going to make the top version and bam I'm going to have all the knit tops of my dreams. I also have a Simplicity pattern for knit tops that I will be using as well to give me some variety. I'm sot tired of purchasing so, so quality RTW knit tops. This is the year to concur the knits.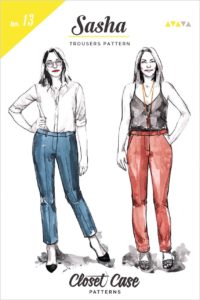 Working from home doesn't really call for those wool dress slacks that I have hanging in my closet but I miss wearing nicer slacks when I'm working. The Sasha Trousers have been the answer to my prayers and I am just dying to find the right color fabric to make them in.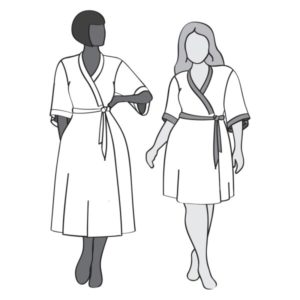 I love a good robe. I wear my white waffle robe from Nordstrom's all the time. I also love giving robes as gifts for bachelorette parties because everyone needs a good robe. So I'll be talking this pattern to see how it goes. 😉 Also I love Helen from the Love to Sew podcast.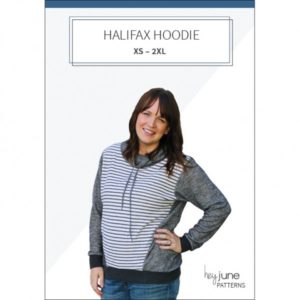 I need a light weight workout hoodie for those rare cold months here in Texas. A personal goal of mine is to pick up more cardio activities again this year like running.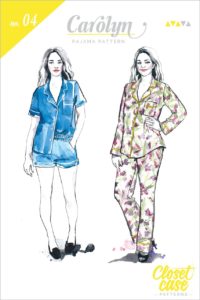 Again I have 2 pairs of RTW pajamas from Nordstrom's that I absolutely LOVE but only purchase around Black Friday when they are on major discount. This pattern is an exact dupe for them, now to find the perfect fabric for them.
Sewing Related Resolutions
Pay the money for fabric swatches
I have a terrible problem of purchasing copious amounts of fabric online without ordering swatches and have had to return a good portion of it or just sucked it up and kept it. NOT THIS YEAR, FOMO is not going to get the best of me and I will be patient and order the samples. If it's meant to be then it will be there when I'm ready to order.
Less fabric and pattern shopping
I went a little crazy doing both this last year. This year I want to try and use up most of my fabric stash to try and get it down from exploding levels. My patterns are also out growing their homes and TBH I don't end of using 7 out of 10 patterns that I buy.
Do more Selfless sewing
There are curtains that I need to finish for our living room, my husband has asked me a hundred times to alter his pants, and I'd really like to make Christmas Presents this year.
Draft a Pattern
It has been a dream of mine to design my own dresses and gowns and this year I want to draft a holiday gown to share with all of you. I've got every book imaginable to know everything about it so I'm going for it.
Wow that was a lot to unload but I'm glad to get it off my chest. 😛 What are your #makenine patterns? Are you participating in #SewMyStyle? Let me know in the comments below.