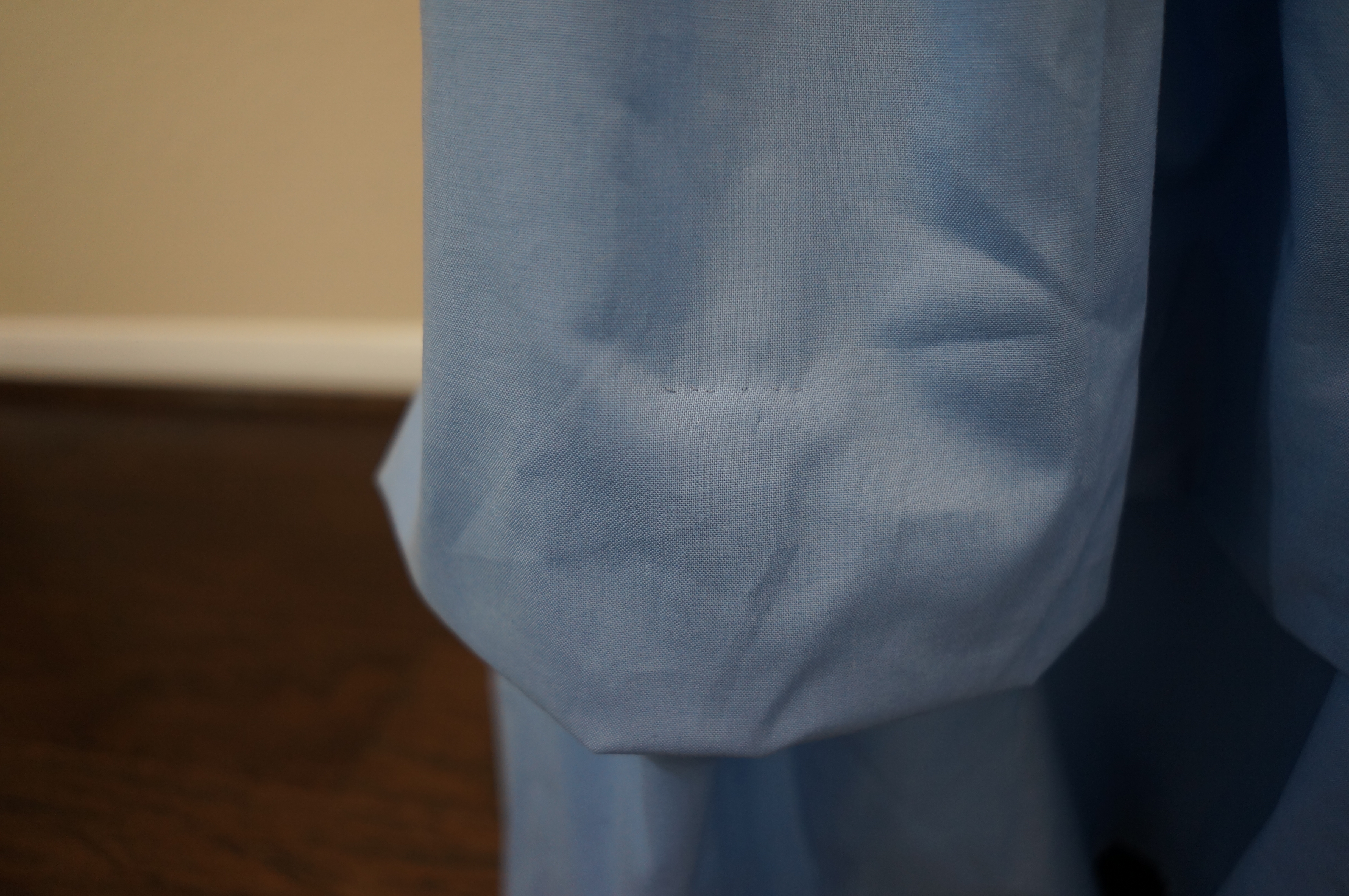 Renaissance Skirt Pattern
I am so excited to share with you my first ever drafted pattern! (Note: It's not my first but it is the first one that I have committed to paper.) This has been a daunting task that I have been wanting to take on for some time now and I finally took the plunge last month and drafted a super simple renaissance skirt.
Renaissance season is just around the corner here in Texas and I have started preparing by making a new costume for myself. I have been making light weight costumes for friends for the past 2 years and really need to make one for myself. (I love my velveteen gown but it's gotten quiet warm for it.) I have a ton of different costume pieces that I have made over the years and decided to see what I could source from my closet.
I decided to base this costume off of a faux corset top that I made for my Run Disney race in 2015. And in continuing with the Disney them because let's face it, I'm a Disney nerd (fan, lost princess, etc), I will be doing a Renaissance version of Ariel's land dress. So as you can tell I will need to make a light blue skirt and a Renaissance top that looks similar to the one I wore for the race and the actual drawing.
For now we will discuss the drafting of the skirt pattern. I spent several hours looking for tips and tricks of how to calculate the right dimensions for a typical Renaissance skirt. I finally stumbled upon this formal.
For a basic Renaissance skirt:
A. Waist Measurement x 3 = Yardage
B. Waist Measurement + 4 = Waist Band Width by 4″ width
C. Waist to floor + 4 = Skirt Length
This is a great start if you just want a super simple and quick straight skirt but we all know me by now. I wanted to make things a little more complicated and make it an Aline skirt. For that I needed the following formula.
Aline Skirt
waist measurement divided by 4 = __ + 1/4″ = A
Hip measurement divided by 4 = __ + 1/4″ = B
Waist to Desired Length = __
Flair of Skirt: Waist + 1″ = Minimum C or Waist + 4″ = Maximum C
Distance between widest point of hip and waist = D
Now I needed to do a mad scientist mash up of the two formulas so I came up with the following formula:
Waist Measurement x 3 = __ divide by 4 = __ + 1/4″ = A
Hip measurement x 3 = __ divided by 4 = __ + 1/4″ = B
Waist to Desired Length = __
Waist Measurement + 3 = __ divide by 4 = C
Waist Band = Waist Measurement + 4
These measurements will give you a panel that represents 1/4 of the total skirt and should look similar to the A-Line Skirt image above. I wanted this pattern to be in panels as materials were hard to come by in large amounts and garments were often lined with scrap materials quilted together.
Note: I'm sure there is probably an easier way to do all of this and if you know of one please comment below.
Once I had all of my math figured out and a preliminary sketch It was time to make the commitment and draw it out on paper and just sew.
Using a roll of brown craft paper, a pencil, and a yard stick I drafted this beauty into life size form. It was super easy, so easy in fact that I doubted myself for a brief second.
Since I had to cut four of these panels I layered up my fabric and just did a one cut, cuts all. 😉 Each panel was then stitched together and surged at the seams. ( Be sure and leave a large enough gap in one of the back seams to provide you with room to get in and out of the skirt. I didn't and had to rip out almost 1/4 of the seam.)
To stick with as much of the Renaissance tradition as possible I used a nonelastic waistband for the skirt that was exact to my waist measurement with a draw string closure, using just some braided trim that I had lying around for the draw string. I did notice that once the skirt was tied around the waist I needed a little more closure so I added a hook and eye to the opening.
When it came to hemming the skirt I didn't really want to remove any length so I decided to give it a bubbled look (I was also trying to make it look like two skirts put together but it looks more bubbled.) by picking up the skirt at about half way and tacking it. (We will see if this holds come try on day or if I even like it.) I would like to add pearl accents to it to give it some pizzaz. 😉
But all in all I am very happy with this skirt and I am so excited to wear it for our Renaissance weekend this year. Now to finish everyone's Renaissance orders and a top for myself.