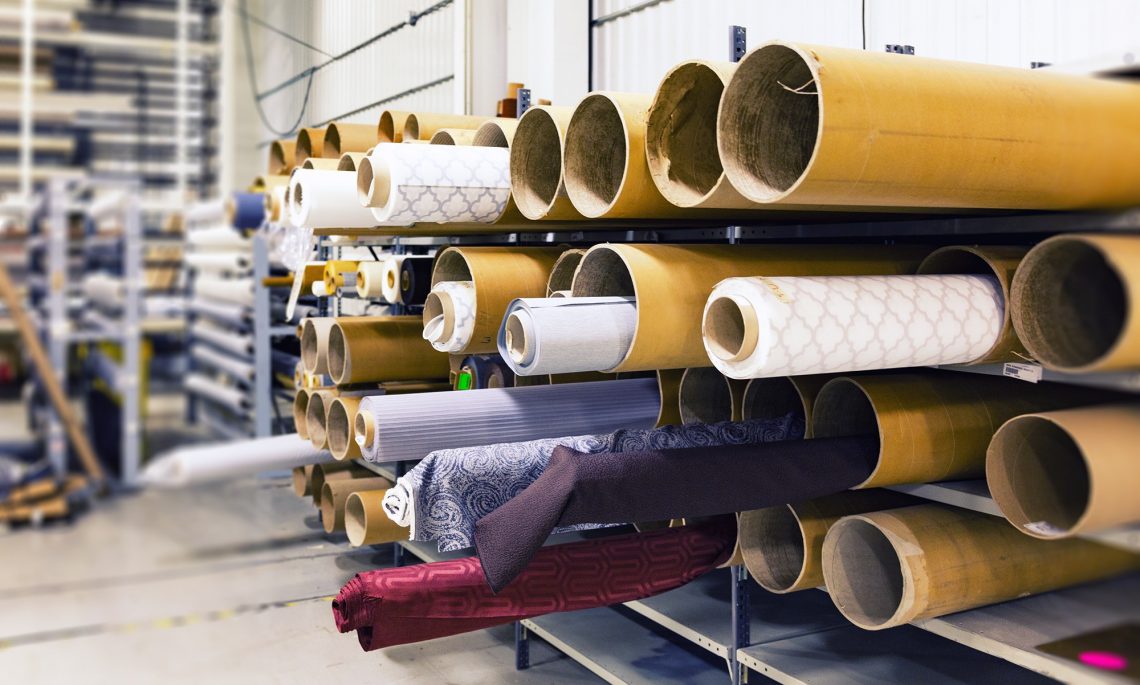 I love fabric! It's the second love of my sewing room, next to my patterns. It wasn't always this way. I use to only shop for fabric from my local JoAnn's and I was never fully thrilled with what I was able to purchase. It wasn't until I took the leap into purchasing fabric online that I was finally pleased with my makes.
---
My Regular Places

The very first place I purchased fabric online. I just get so giggly when I receive a package from Mood because I feel like a Project Runway contestant. They have a great selection of designer fabrics to choose from such as Burberry, Calvin Klein, Ralph Lauren, and more.
Mood does not allow you to return the fabric that you purchase. They do have a swatch service that you can use. If you see a fabric that you love but are just not sure about it you can order a swatch for $1.50.
Also you can earn reward points for your purchases and get a certain dollar amount off when you reach x number of points.
One last great feature of the Mood.com website is when you scroll down to related products section, you will find matching thread and zipper for your fabric selection. They always end up a perfect match and saves me a trip to JoAnns.


Fabrics.com has a wide range of materials to purchase. This is where I typically purchase my Telio fabrics from. I actually have a swatch of green wool on my bulletin board waiting for me to save up the cash to purchase.
Unlike Mood they have a pretty generous return policy where you can return uncut material. If you purchase final sale however you cannot return your purchase. I have been unenthusiastic about some of my fabric purchases in the past and was able to return it easily.

My latest online fabric store holy grail! Their fabric selections are top notch and everything that I have purchased from them is just stellar. They source some of the best modern, wearable, high-quality fashion materials that is hard to find at your local big-box fabric store. New items are hand-picked and add to the shop on a monthly basis. If you don't see something that strikes your fancy now just wait there is sure to be something to knock your socks off.
They don't just stop at fabric either. They have all kinds of sewing supplies in stock and may just become my new JoAnn's. The only down side is that it takes about a week to receive your items but the wait is so worth it.
They don't have have a swatch service listed on their site. However if you contact them about your project I'm sure they will help you out.
If you do order material and are just not thrilled with it. Contact them within 14 days of delivery and they will do their best to make it right.

I don't just get fabric from this place. They fulfill my pattern addiction too. I have actually purchased more patterns from Indie Sew than I have material. I have two selections of fabric currently that I cannot wait to cut into.
Indiesew does a great job in sourcing rare find garment fabrics, in addition to her usual high quality stock. The variety of fabric available is constantly changing from scuba knit, to rib knits, to rayon challis and more. They do especially well to stock materials for sewing challenges that are happening and new patterns that they launch in their store.
Also if you are not 100% happy with your purchase be sure to contact them about returning your uncut material with in 30 days. They want you to have a happy sewing experience.
---
Places I want to try

You may know this cute little New Zealand based shop from their instagram handle @wearethefabricstore. They have a small selection of great materials and if you love Liberty of London prints, this is your ideal place to come drool all over them. One day I would like to order a nice little supply from them to curate some fun wardrobe pieces but need to figure out what to make first. 😉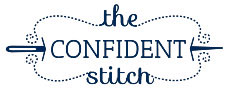 This site has peaked my interest for their silk blends. I have a couple historical costume ideas for this year and would love to sample some of these materials to find a great match for.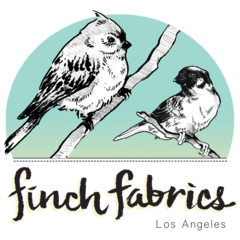 Another fabric store that I have been following on Instagram for some time now. They have some lovely reasonably priced materials. I will be adding them to my window shopping list for future projects.
---
If any of you have fabric stores that I didn't mention hear leave a comment below about what store you love shopping at.