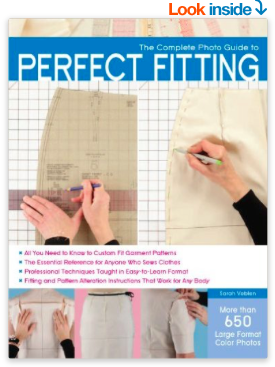 New pattern and Reference Book!!!
Well today is a good day because my new pattern arrived from Amazon!! I can now continue to recreate the ME + EM shirt once again.
I am not sure how I over looked this pattern in my original search. This time I will be using the NewLook Patter 6838, Shirt A. This pattern has no darting but does have a seam down the center back, interesting.There are also 3 variations, boat neck, v-neck, and sleeveless. I will work on creating a new test muslin this week.
Don't think I've given up completely on my last pattern. 😉 I continue to be a self taught seamstress and so I have purchased a new book to add to my sewing archives.
The Complete Photo Guide to Perfect Fitting by Sarah Veblen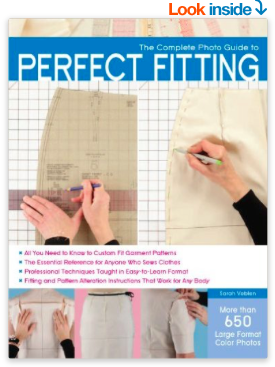 This book is perfect for visual learners like myself. There are literally hundreds of step by step photos that go along with t
he alteration instructions. It discusses the basics of fitting, how to fit a pattern, how to fit a muslin, and more! I've only thumb through the pages briefly since taking it out of the mailbox but I've already located the instruction on how to adjust the original Simplicity pattern. I am supper excited about being able to have something to refer too from now on when a pattern does
not fit properly. Don't get me wrong I have other reference books that talk briefly about fitting and how to make garments fit and the pattern but they are no visual representations that take me through the process step by step.
Now with my new book and pattern I hopefully can return to my project this week. The husband has also requested a new dublet for the Scarborough Renaissance Fair in March so I will be busy busy for the next couple of months in the sewing department.